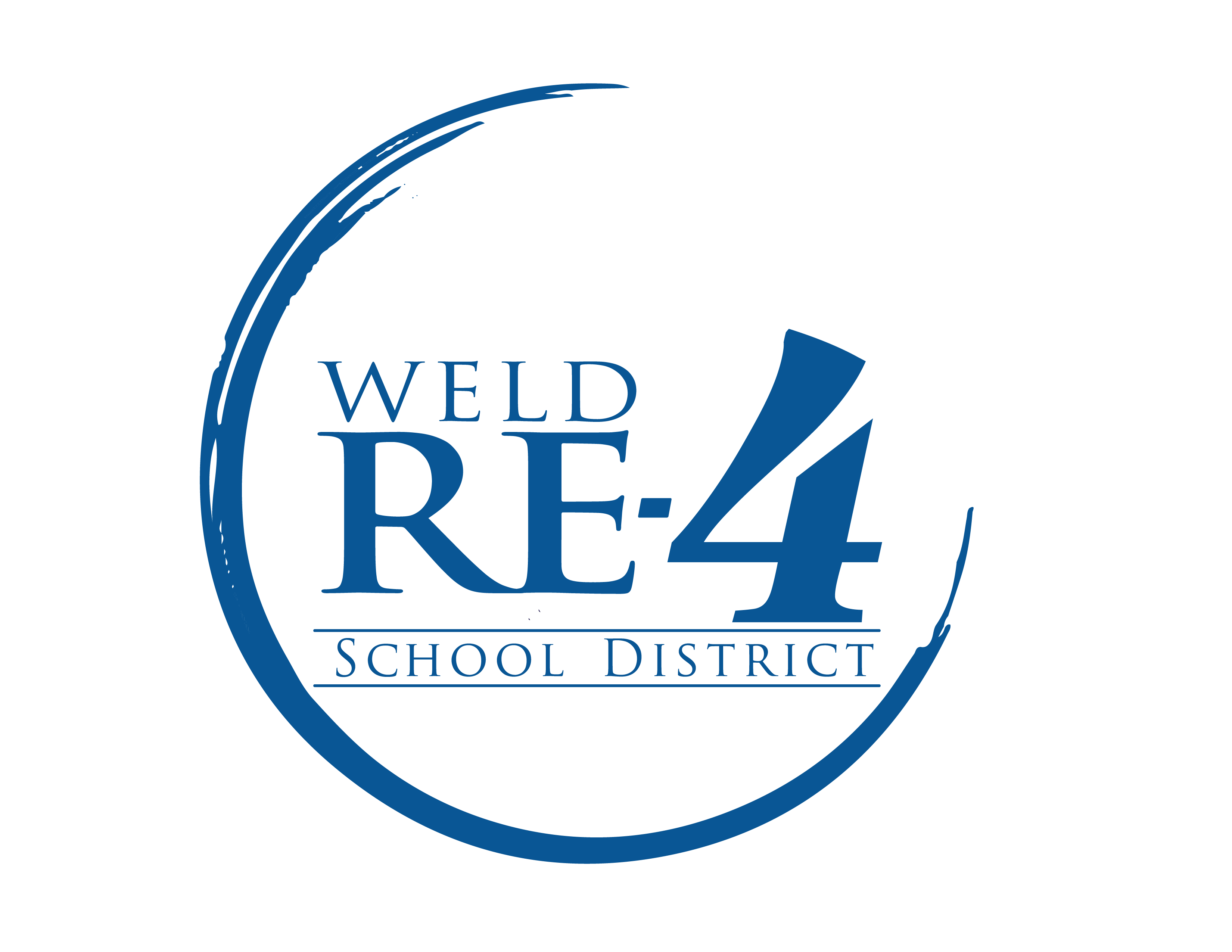 Providing financial help in the Weld RE-4 school district to prevent homelessness
At Stepping Stones of Windsor, we believe everyone is entitled to decent, stable and affordable housing.
We provide financial help in the Weld RE-4 school district (Severance, Windsor & West Greeley) to prevent homelessness by providing financial assistance, information about available resources and referrals in times of need. We work directly with a client's landlord or utility company after an eviction or utility shutoff notice is received.
Our resources are very limited, so we rely on grants and generous community support. Every administrative expense is paid by our volunteer board members so all funds can go to help clients directly. Stepping Stones of Windsor is a 501(c)(3) non-profit charitable organization founded in 2003.
Our clients are our Weld RE-4 neighbors
Stepping Stones recipients attend our churches.  Their children attend our schools.  We see them on Main Street, at the park, at the grocery store.  They range from young adults to senior citizens.  We help large families, single parents, and adults without children.  Many of our clients have a college education or are attending school.  Some of our clients have moved to Windsor from other areas.  However, many were raised right here and are working hard to remain in our beloved community.
2021/22 Stepping Stones by the Numbers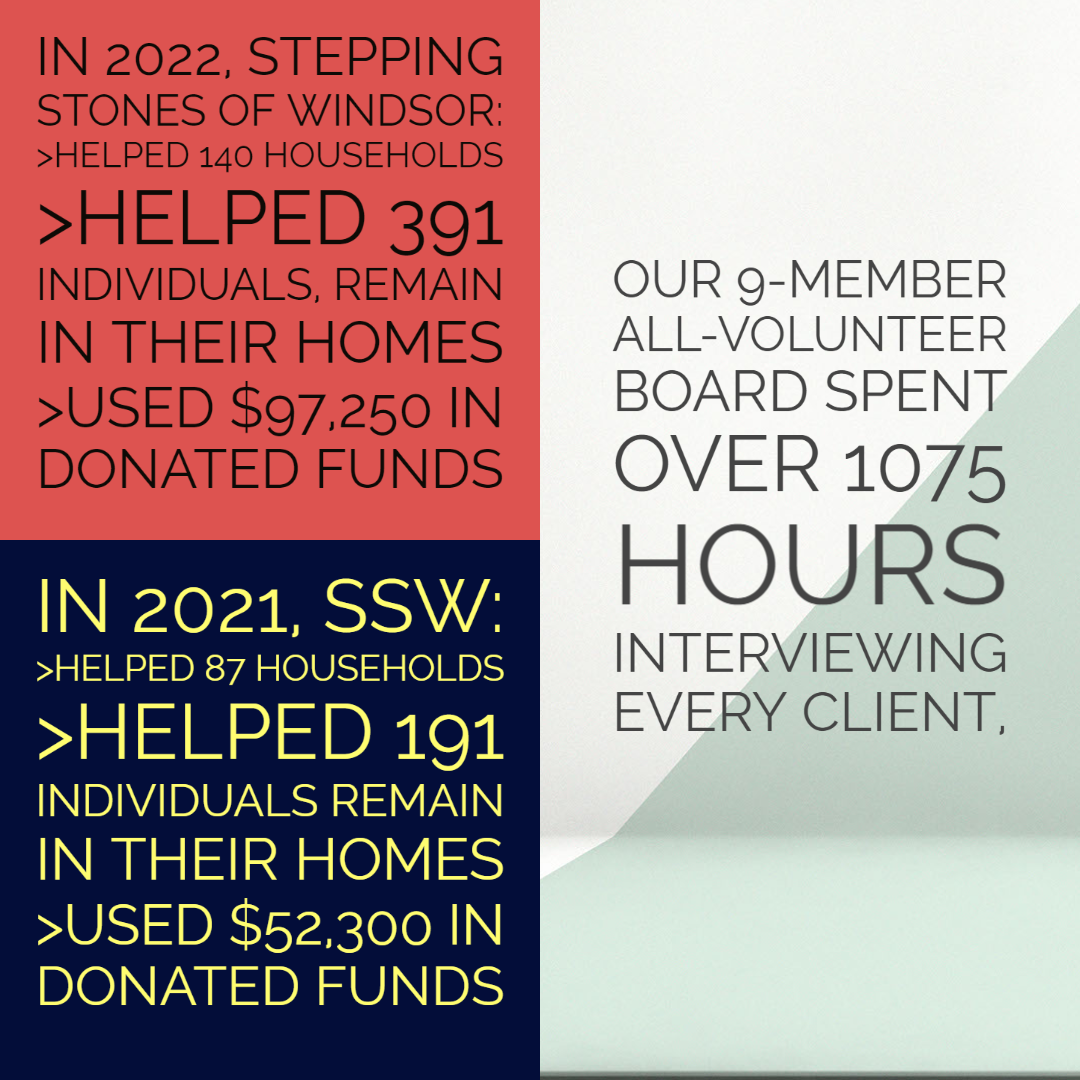 In 2022, Stepping Stones of Windsor (SSW) was able to help 140 households, comprised of 391 individuals, remain in their homes with funds of $97,250. 

In comparison, in 2021, SSW provided $52,300 to 87 households, ultimately helping 191 individuals stay in their homes.  

Our 9-member all-volunteer board spent over 1075 hours interviewing every client, confirming their payment needs, and keeping Stepping Stones of Windsor running.  With no paid staff, our administrative costs were just 2.3%.

We have seen an incredible increase in the number of our RE-4 school district neighbors who are experiencing housing instability (defined as receipt of an eviction or utility shutoff notice). Several local apartment buildings have changed ownership, and the new owners raised the rents significantly. Water, electricity, and natural gas prices are also increasing.  

Stepping Stones of Windsor is primarily able to provide assistance because of generous donations from many local donors who want to help their neighbors remain housed in Windsor, Severance, and West Greeley. Our focus is not just Windsor residents (despite our name) - we help neighbors housed anywhere within the RE-4 School District.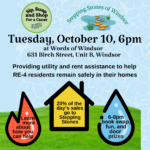 Words of Windsor, Tues, Oct 10 @ 6pm.
20% of the days sales will go to Stepping Stones of Windsor. 6-8pm book swap, fun and door prizes.
Read More